About our Work
The Commons is a center for interdisciplinary inquiry across disciplines and ways of knowing.
Mission
The Commons brings together scholars and learners across disciplines to promote and facilitate interdisciplinary dialogue and research. Through programming, it builds public support for ongoing and future research at KU that spans disciplines and advances conversations. The Commons strives to ensure that all activity is broadly informed across diverse expertise and experience.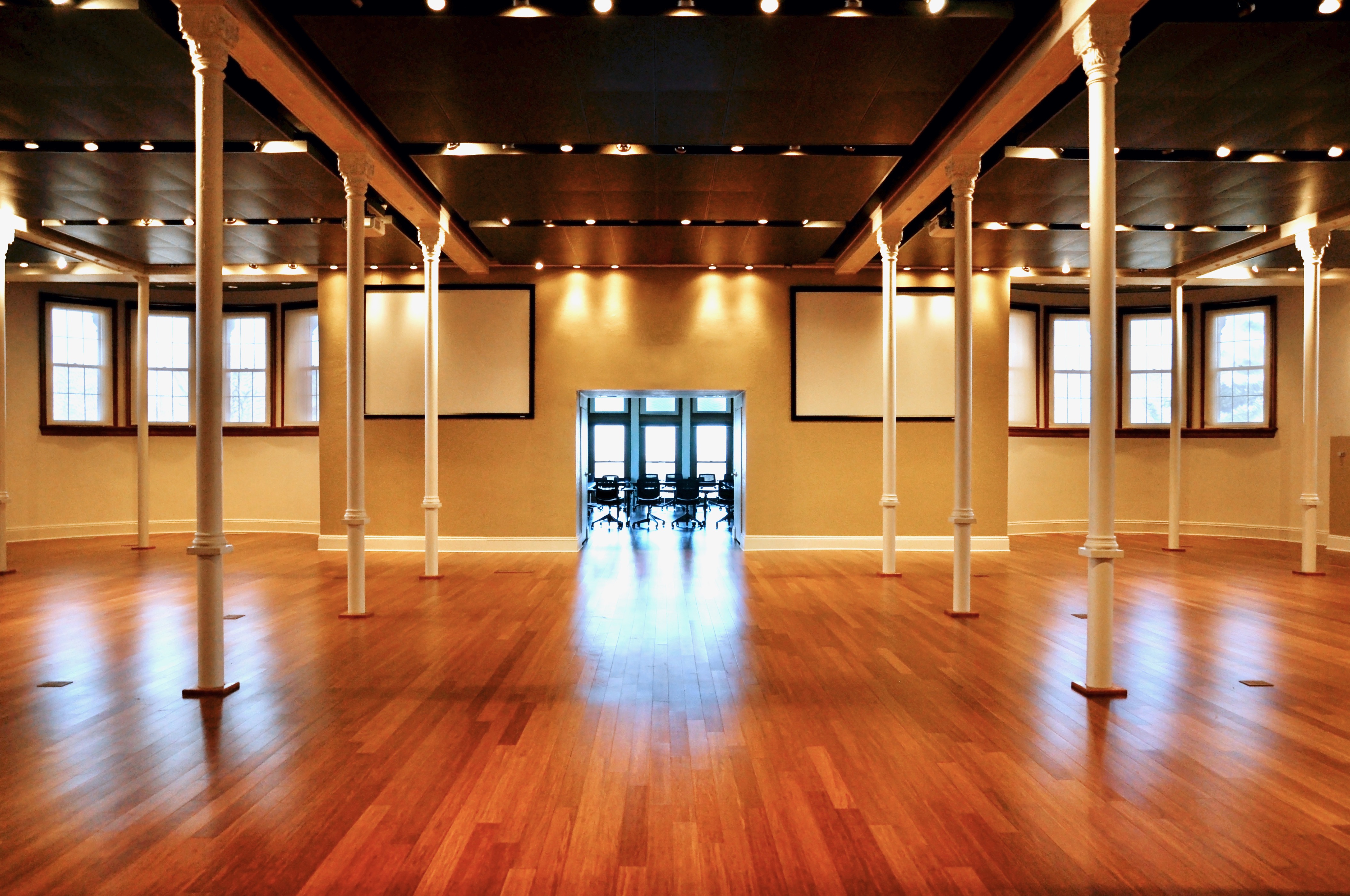 Space
The Commons offers a range of forms for engagement, including but not limited to: exhibitions, performances, presentations, discussions, workshops, symposia, and signature events. Because of limited staffing, The Commons cannot accept requests to use the space as a venue. Instead, we invite you to start a dialogue with us to determine how we might best develop something together.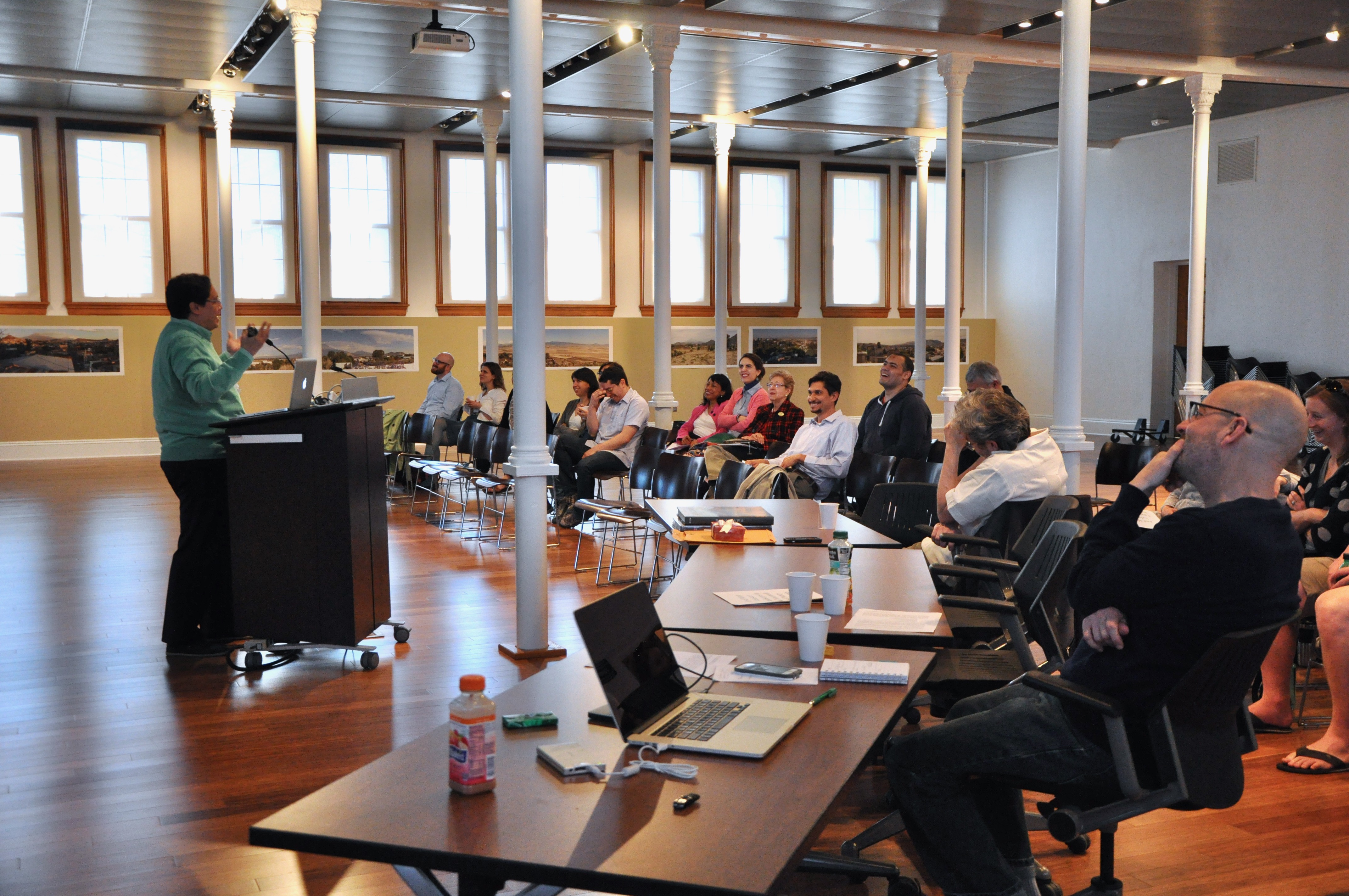 The Main Hall
In this space, large lectures, performances, exhibitions, and workshops convene. It it outfitted with two LCD projectors, a central sound system, and seating for up to 200 visitors.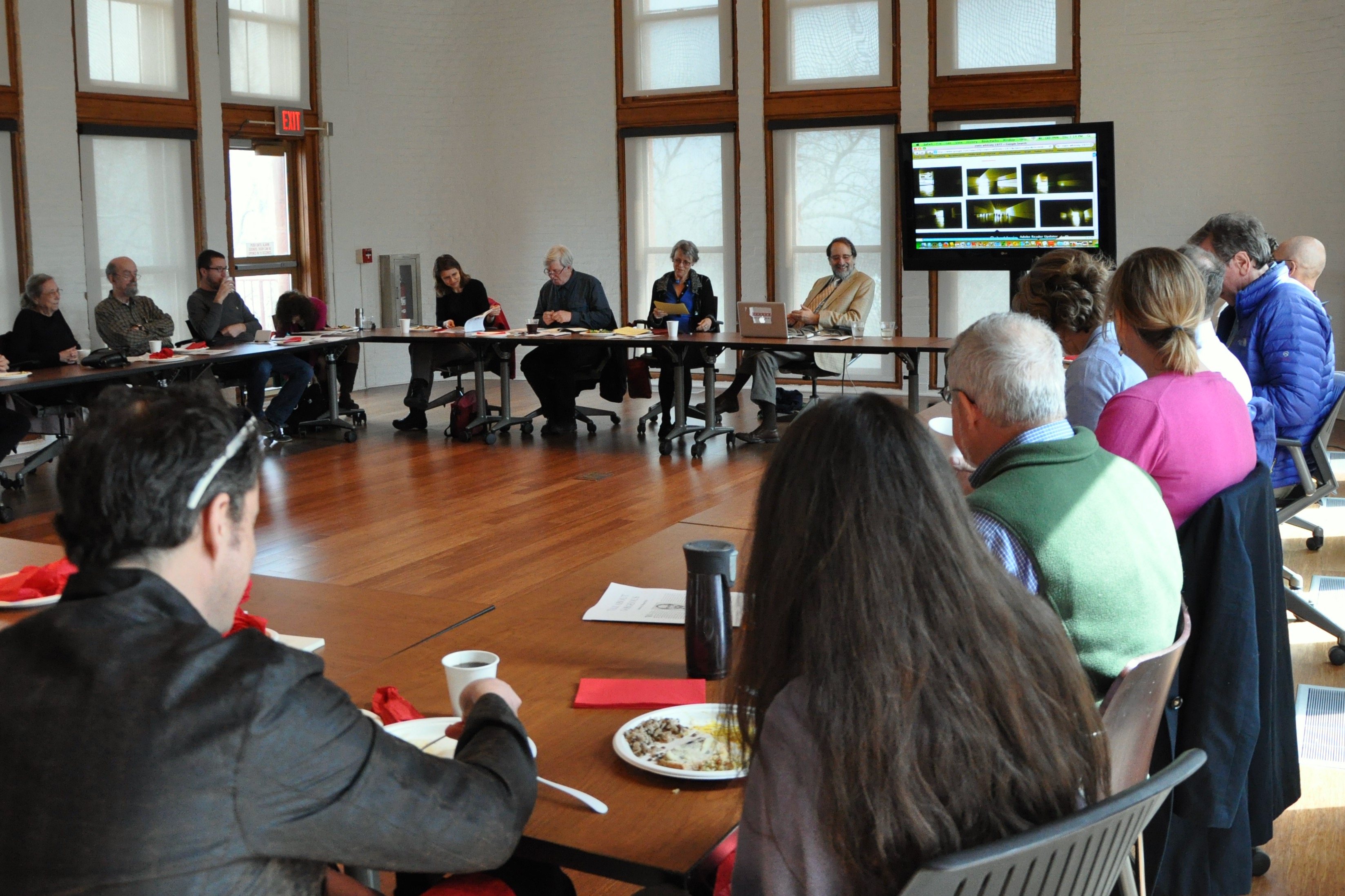 The Apse
This smaller, adjacent space is situated to the east of the Main Hall. It is surrounded by windows and looks over the hill to downtown Lawrence. It is outfitted with a central sound system and a 60" plasma screen with HDMI connections. Tables and seating can be arranged for workshops, classes, and events that seat up to 65 attendees.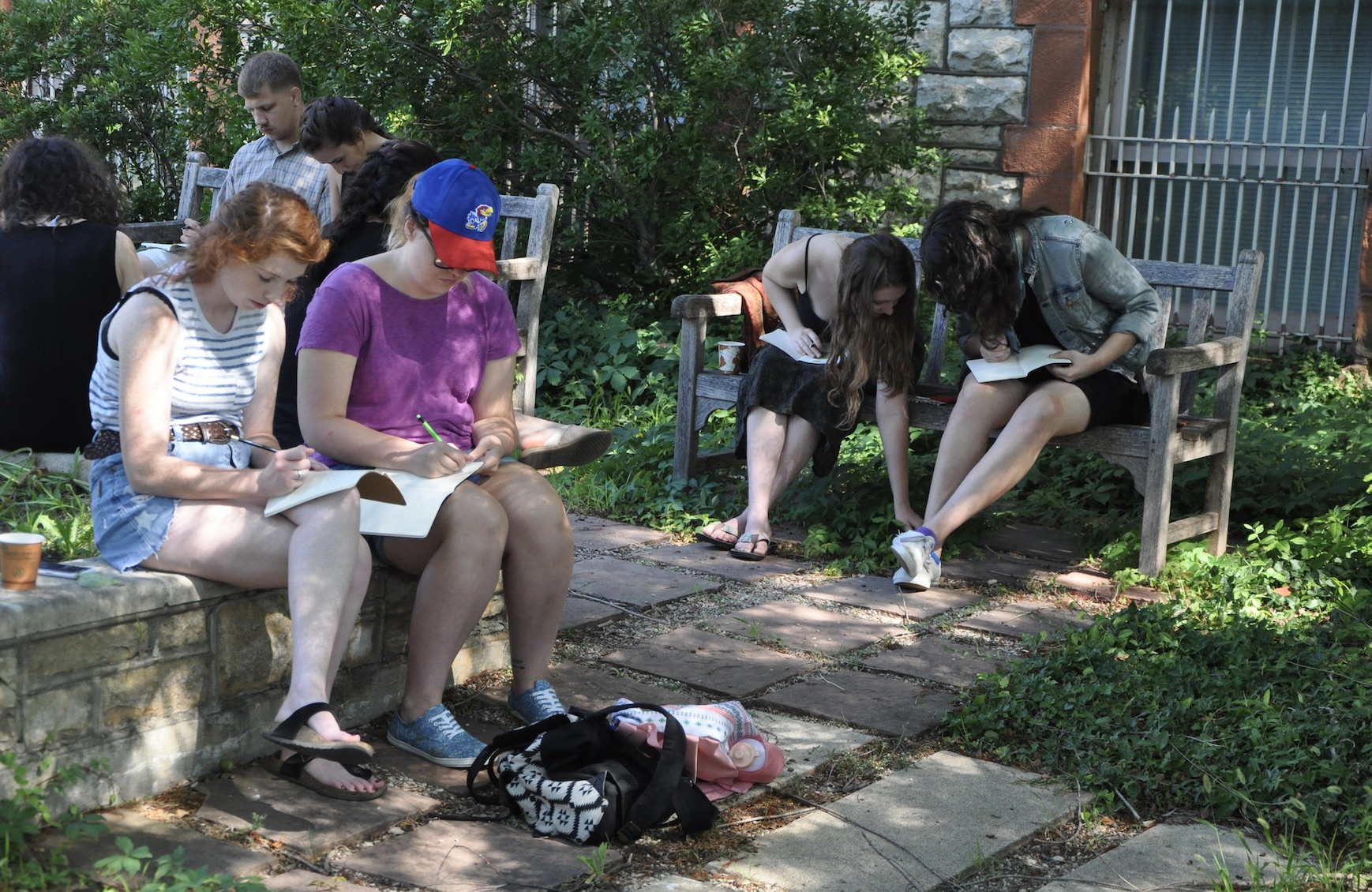 The Weaver Courtyard
In 2018-2019, KU Architecture students, under the direction of Keith Van de Riet, consulted with stakeholders and scholars to design a revitalized plan for the Weaver Courtyard, adjacent to Spooner Hall on the south side. Through their concept and execution of the design, the garden is now ADA accessible with a second entrance, and features native perennial plants to attract pollinators and reduce water consumption and maintenance needs. The garden features bench seating, and is open to the public at all times.
Our History
The Commons was established by three partner units at the University--the KU Biodiversity Institute and Natural History Museum; the Hall Center for the Humanities, and the Spencer Museum of Art--to create a space on campus to address the grant challenges of the 21st century. It is a catalyst for unconventional thinking, interdisciplinary inquiry, and unexpected discoveries across disciplines at the university, inviting perspectives from across campus and beyond. The Commons is both a physical and intellectual space where people come together to establish common ground from which they may express and explore uncommon ideas for the common good. The Commons is a vibrant and active space that can serve many purposes, housed in Spooner Hall. The mission that drives it, however, can happen anywhere. To read more about earlier uses of Spooner Hall, visit the links below.