Kenneth A. Spencer Lecture
The Kenneth A. Spencer Lectures gives The Commons an opportunity to invite leaders in their fields to speak to the University of Kansas and area communities. The voices represented include scholars and public figures whose work applies across disciplines as they approach larger themes and topics that affect humans on a broad scale. Support for the Kenneth A. Spencer Lecture is made possible by the KU Office of the Provost.
Alexis Nikole Nelson
Alexis Nikole Nelson (@BlackForager) is a forager and an outdoor educator using her platform to yell, sing and celebrate the edible plants hiding in plain sight! She invites all who will come on the foraging journey of collecting, identifying, and eating wild food. Through her platform, she reframes the world of food, asking us to consider tastefully satiating and environmentally sustainable food choices. She also peels back historical layers on African American food traditions that have in recent history been repressed.

Whether Nelson is teaching audiences which seaweeds are delish or turning acorns into cheese, she does so with a song and a smile. Nelson's comedic lessons and videos direct audiences toward freely accessible food options and demonstrations of tasty dishes. At the same time, her work addresses systemic barriers to land and food access and has empowered those living in food deserts toward greater self-sufficiency.

Nelson takes audiences into the woods and to the oceans in search of edible plants to enrich their palates and planet, while also teaching skills useful to living in more familiar relationship with the world around us.
Ross Gay
Ross Gay is the author of four books of poetry: Against Which; Bringing the Shovel Down; Be Holding; and Catalog of Unabashed Gratitude, winner of the 2015 National Book Critics Circle Award and the 2016 Kingsley Tufts Poetry Award. His first collection of essays, The Book of Delights, was released in 2019 and was a New York Times bestseller. His latest collection of essays, Inciting Joy, was released in October of 2022.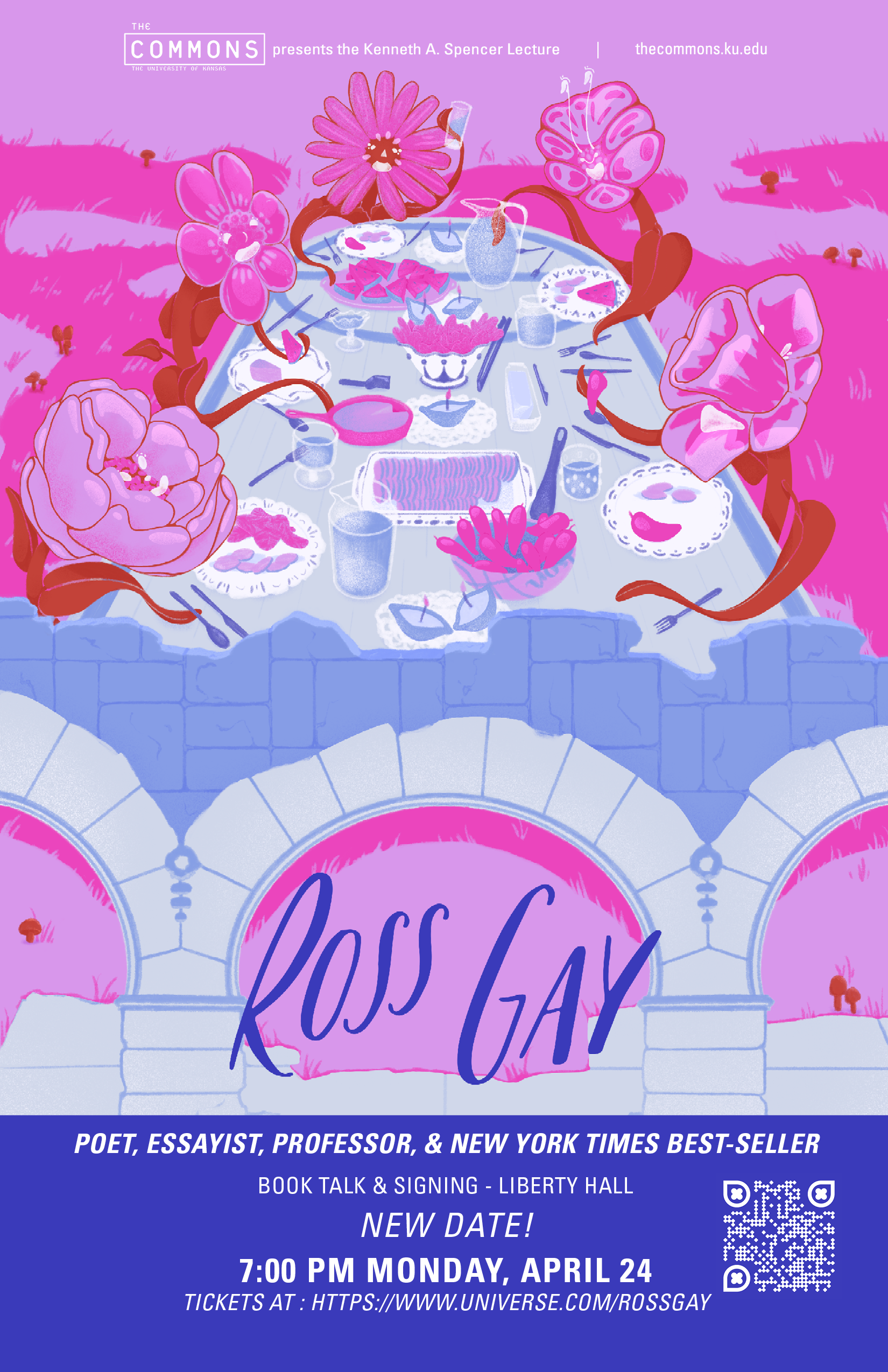 Katharine Hayhoe
Katharine Hayhoe is an accomplished atmospheric scientist who studies climate change and why it matters to us here and now. She is also a remarkable communicator who has received the National Center for Science Education's Friend of the Planet award, the American Geophysical Union's Climate Communication Prize, the Sierra Club's Distinguished Service award, and been named to a number of lists including Time Magazine's 100 Most Influential People, Foreign Policy's 100 Leading Thinkers, FORTUNE magazine's World's Greatest Leaders and the United Nations Champion of the Earth in Science and Innovation. // Poster by Alex McGettrick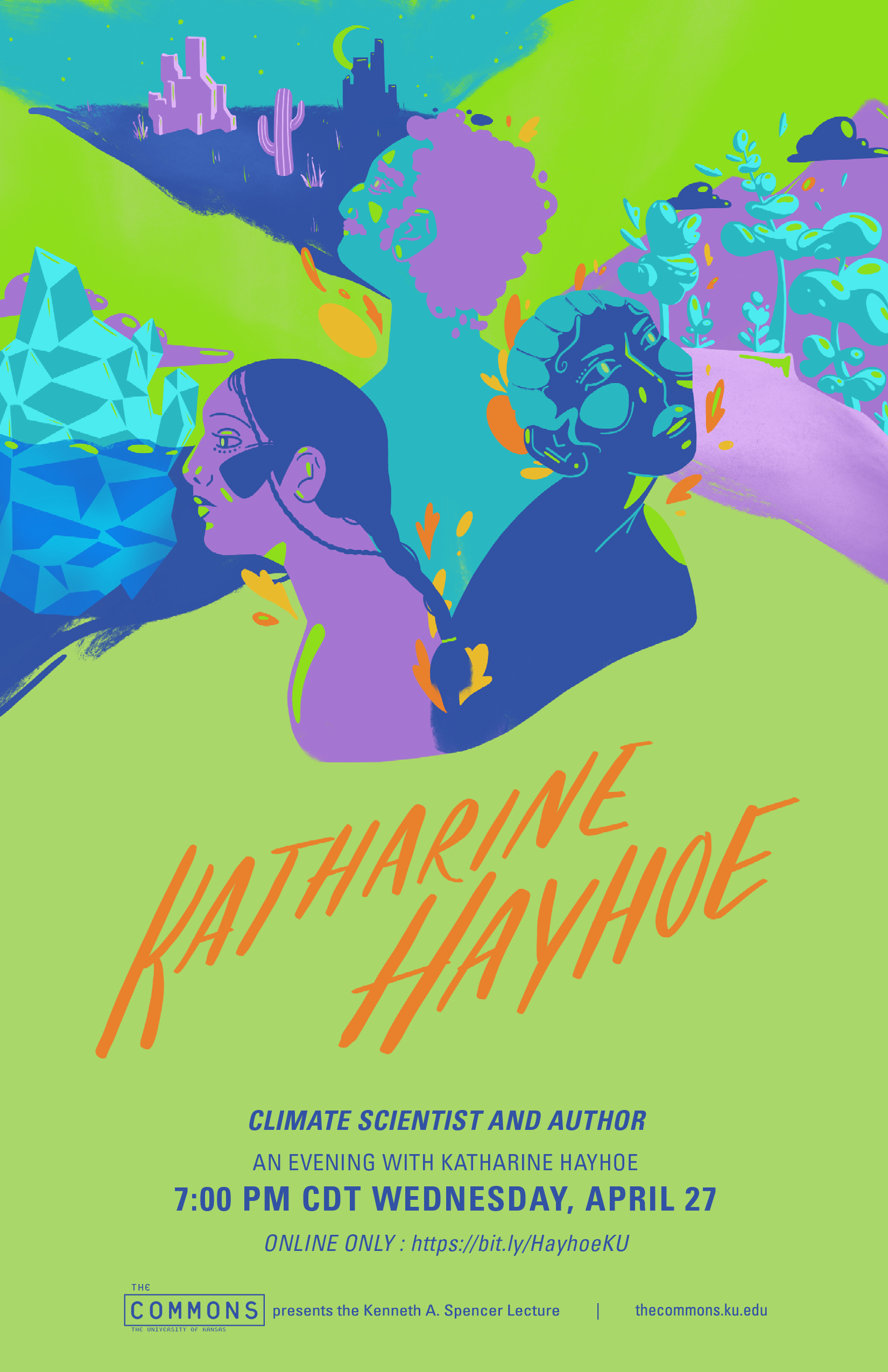 Robin Wall Kimmerer
Writer, professor, scientist, and member of the Citizen Potawatomi Nation, Dr. Robin Wall Kimmerer is well known for her 2015 book, "Braiding Sweetgrass: Indigenous Wisdom, Scientific Knowledge and the Teaching of Plants." She is an SUNY Distinguished Teaching Professor of Environmental Biology and the founder and director of the Center for Native Peoples and the Environment, whose mission is to create programs that draw on the wisdom of indigenous and scientific knowledge to offer lessons for humanity. Kimmerer's first book, "Gathering Moss: A Natural and Cultural History of Mosses," was awarded the John Burroughs Medal for outstanding nature writing. // Poster by Alex McGettrick.
Watch "Gifts of the Land," a short film commissioned by The Commons, with Dr. Kimmerer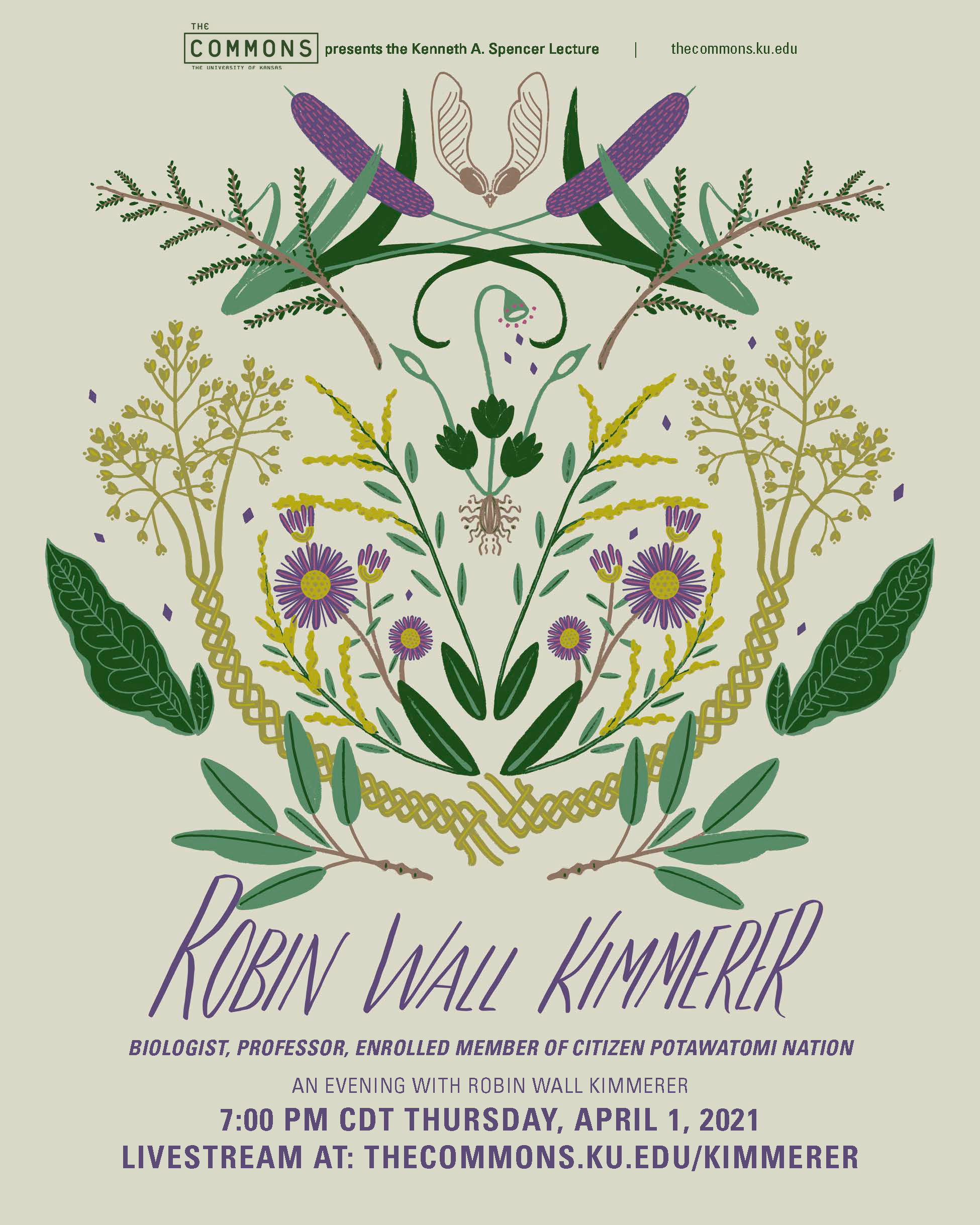 Jonny Sun
Jonny Sun is the best-selling author and illustrator of "everyone's a aliebn when ur a aliebn too" and the illustrator of "Gmorning, Gnight!" by Lin-Manuel Miranda. He is a writer for the sixth season of "BoJack Horseman," and is writing a movie for 20th Century Fox. Tweeting as @jonnysun, he was named one of TIME Magazine's 25 Most Influential People on the Internet of 2017. As a doctoral candidate at MIT, he studies social media, virtual place, and online community. His latest art installation, The Laughing Room, was exhibited at MIT in 2018 and TED in 2019. Recently, he was named to the Forbes 30 Under 30 Class of 2019, and is a 2019 TED Talks speaker. // Poster by Alex McGettrick.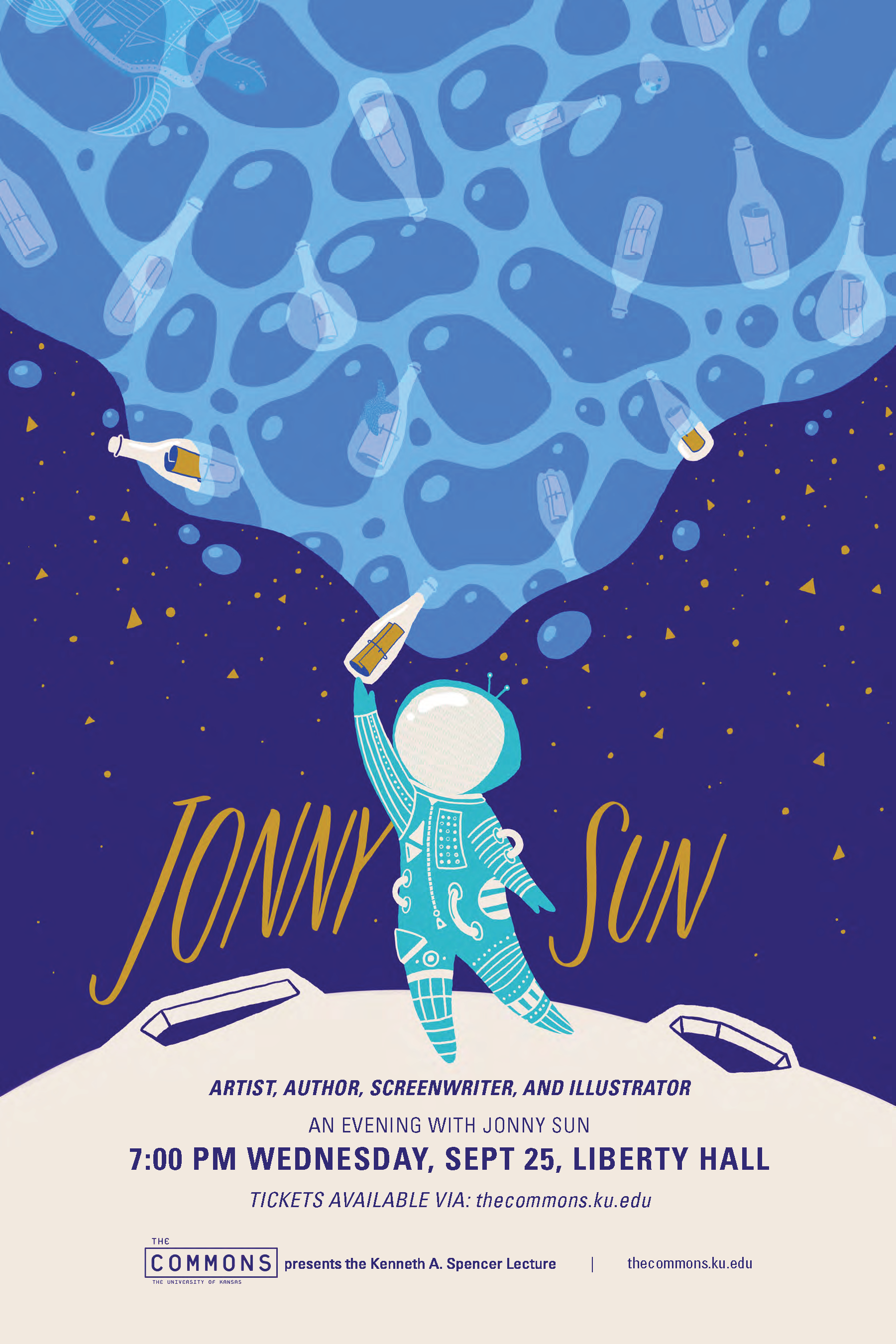 Jose Antonio Vargas
Jose Antonio Vargas is a Pulitzer Prize-winning journalist, Emmy-nominated filmmaker, and a leading voice for the human rights of immigrants. He is a founder and chief executive officer of Define American, the nation's leading nonprofit media organization that fights injustice and anti-immigrant hate through the power of storytelling. He is the author of the memoir, Dear America: Notes of an Undocumented Citizen, published by HarperCollins in 2018. // Poster by Jordan Graham.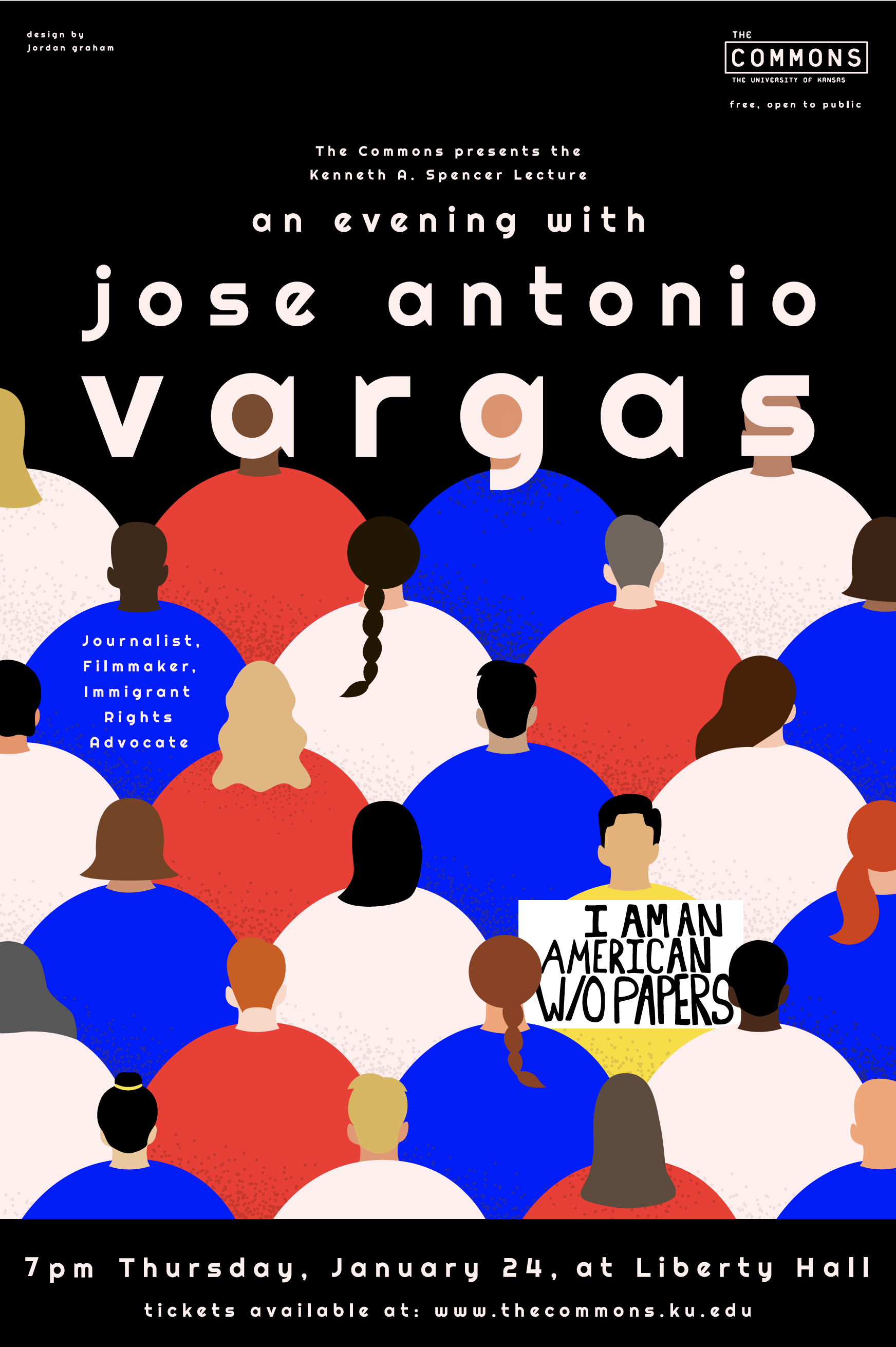 Dr. Eve L. Ewing
Eve L. Ewing is a writer and scholar from Chicago. She is the author of Electric Arches and When the Bell Stops Ringing: Race, History, and Discourse amid Chicago's School Closures. She also co-wrote the multimedia performance No Blue Memories: The Life of Gwendolyn Brooks. Her work has been published in Poetry magazine, The New York Times, The Atlantic, the Washington Post, and many other venues. She is a sociologist of education at the University of Chicago School of Social Service Administration. She also co-directs Crescendo Literary (a partnership that develops community-engaged arts events and educational resources) and is one-half of the writing collective Echo Hotel, alongside Hanif Abdurraqib. // Poster by Alex McGettrick.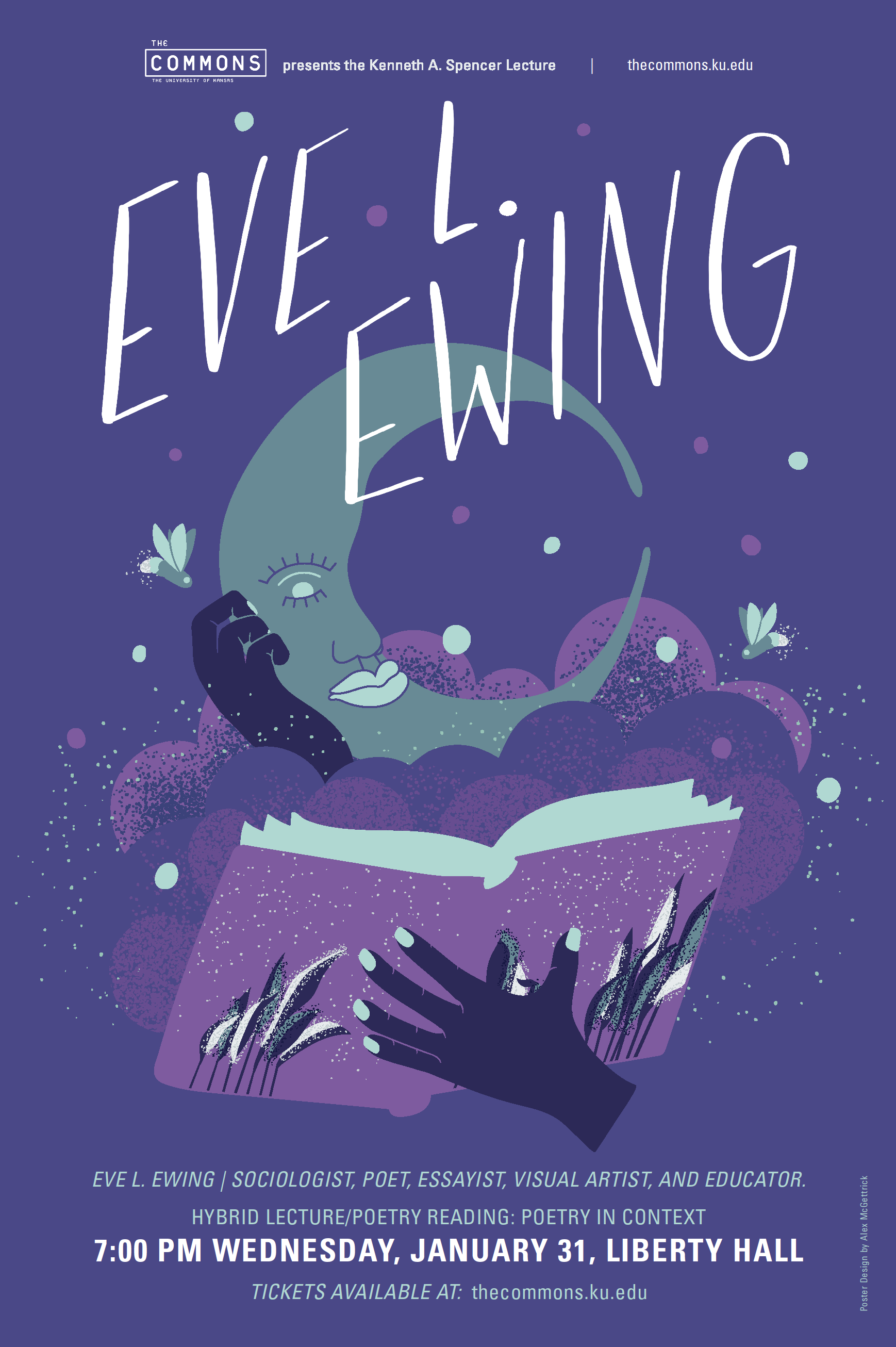 Jessica Green
Green is a world renowned scientist inspiring people to think about bacteria in entirely new ways. An Alec and Kay Keith Professor of Biology at the University of Oregon and professor at the Santa Fe Institute, Green is helping us see how the microbial blueprint of our bodies, homes, cities, and forests impacts our world, and our future. As co-founder and CTO of Phylagen, a DNA data harvesting and analytics company, Green envisions a future for urban design that promotes sustainability, human health, and well-being. // Poster by Sam Ritchie.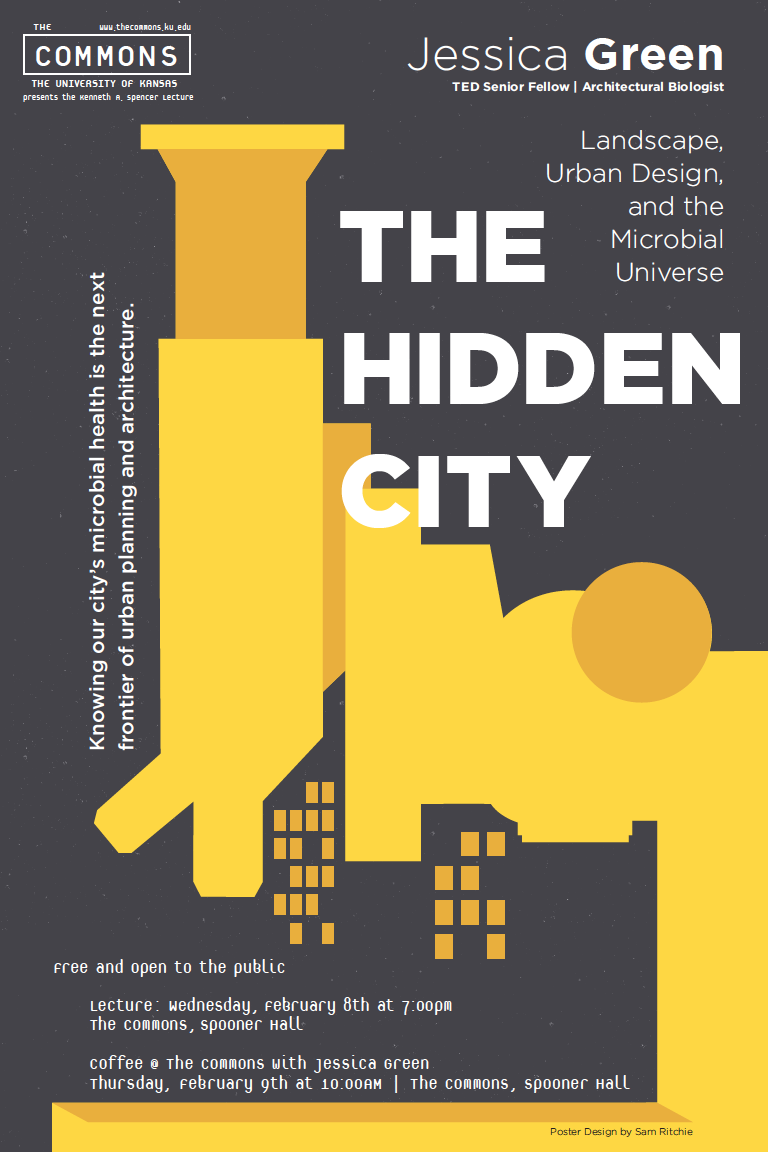 Andy Borowitz
Andy Borowitz has written for The New Yorker since 1998. In 2001, he created the Borowitz Report, a satirical news column, which draws millions of readers, for which he won the first-ever National Press Club award for humor. Borowitz has published two recent best-selling books: "The 50 Funniest American Writers" and "An Unexpected Twist," a memoir, which Amazon named the Best Kindle Single of 2012. As a comedian, he has performed sold-out shows around the world and has made television and radio appearances, on National Public Radio, VH1, and Comedy Central, among other places. // Poster by Devon McGowan.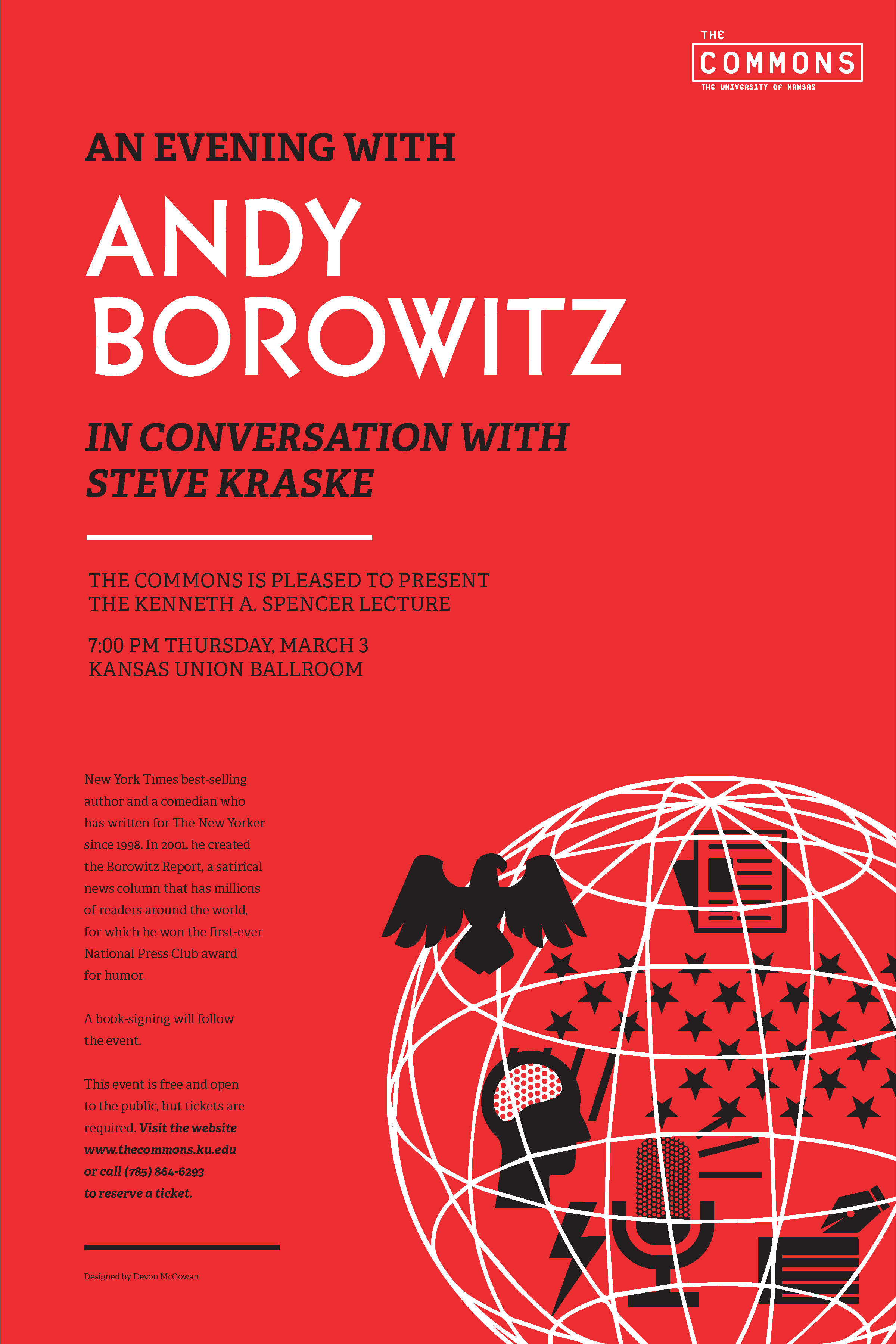 Margaret Atwood
The Commons is pleased to present Where Do We Come From? What Are We? Where Are We Going?: The Arts, The Sciences, The Humanities, the Inhumanities, and the Non-Humanities. Zombies Thrown In Extra, through the support of the Kenneth A. Spencer Lecture Fund. Literary icon Margaret Atwood, celebrated for her prescient vision and poetic voice, discusses the real-world origins of her speculative fiction and the roles of art, science and imagination in her creative process. A winner of many international literary awards, including the prestigious Booker Prize, Atwood is the bestselling author of more than thirty volumes of poetry, children's literature, fiction, and non-fiction. She is best known for her novels, which include The Edible Woman, The Handmaid's Tale, The Robber Bride, Alias Grace, The Blind Assassin, Oryx and Crake, and The Year of the Flood. Her non-fiction book Payback: Debt and the Shadow Side of Wealth, was recently made into a documentary. Atwood's work has been published in more than forty languages. In 2004, she co-invented the LongPen, a remote signing device that allows someone to write in ink anywhere in the world via tablet PC and the internet. Born in 1939 in Ottawa, Atwood grew up in northern Ontario, Quebec, and Toronto. She received her undergraduate degree from Victoria College at the University of Toronto and her master's degree from Radcliffe College. A reception and book-signing will follow the talk. // Poster by Lucas Nelson.