Repair, Healing, and Reconciliation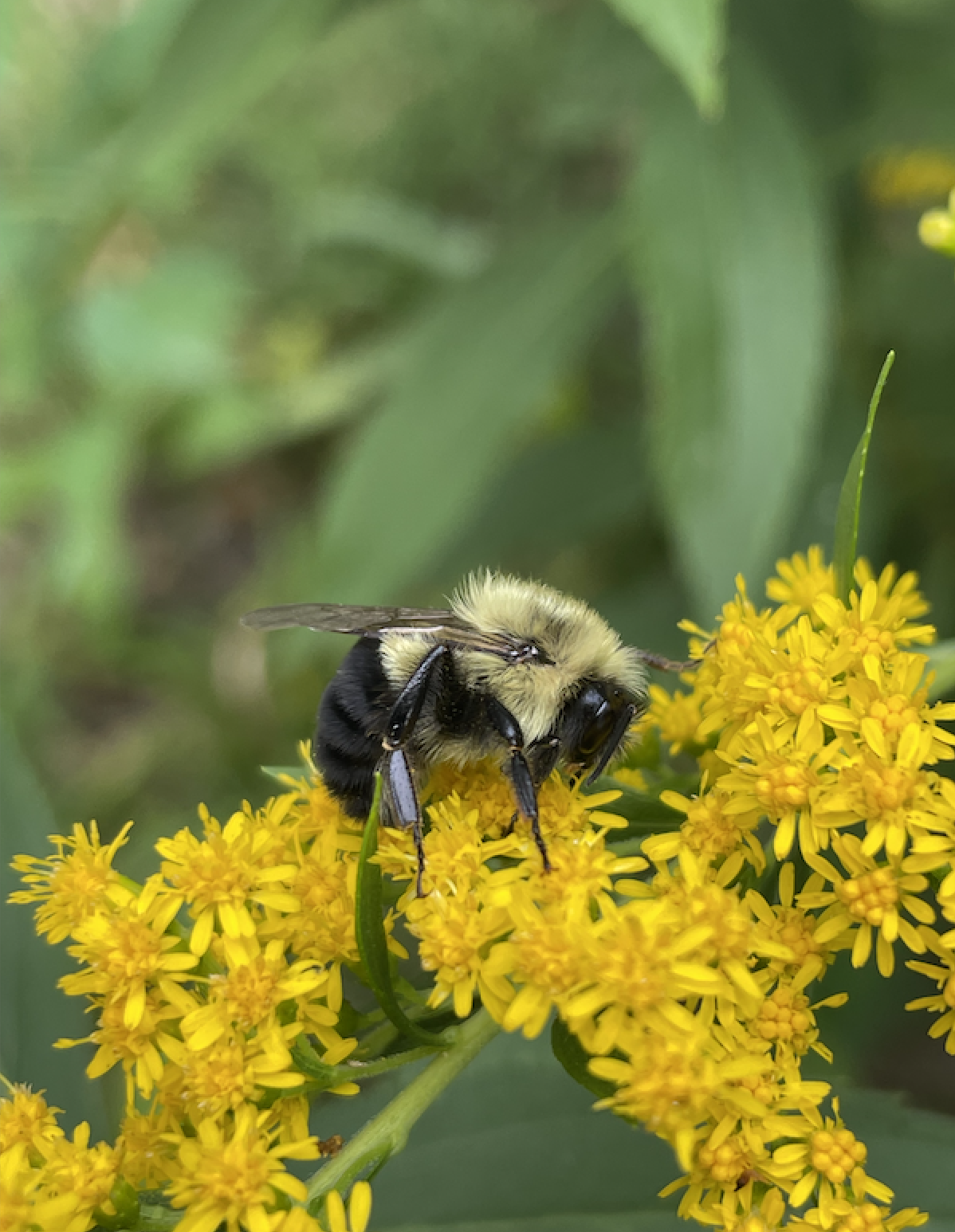 Within this theme, we explore:
• What we can learn from history about repair and healing in response to violence, trauma, oppression;
• How we as individuals and a collective can draw upon memory as a tool for healing;
• What forms repair work may take--how we create it and how we participate in it;
• How we are responsible to our ancestors, peers, relatives, communities; and
• What we might recognize as tangible and intangible ingredients for healing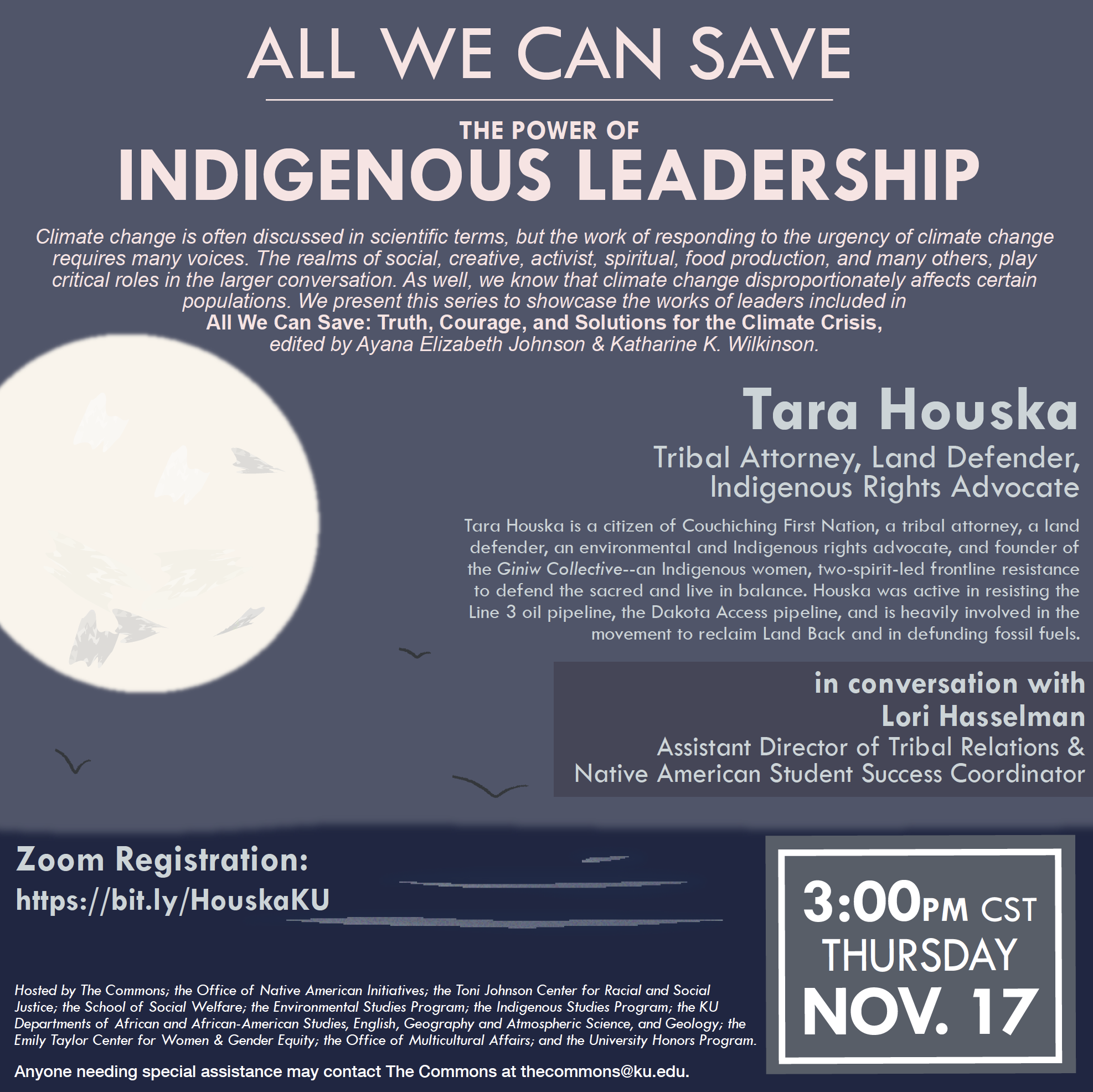 All We Can Save: The Power of Indigenous Leadership
Tara Houska is a citizen of Couchiching First Nation, a tribal attorney, a land defender, an environmental and Indigenous rights advocate, and founder of the Giniw Collective--an Indigenous women, two-spirit-led frontline resistance to defend the sacred and live in balance. Houska was active in resisting the Line 3 oil pipeline, the Dakota Access pipeline, and is heavily involved in the movement to reclaim Land Back and in defunding fossil fuels.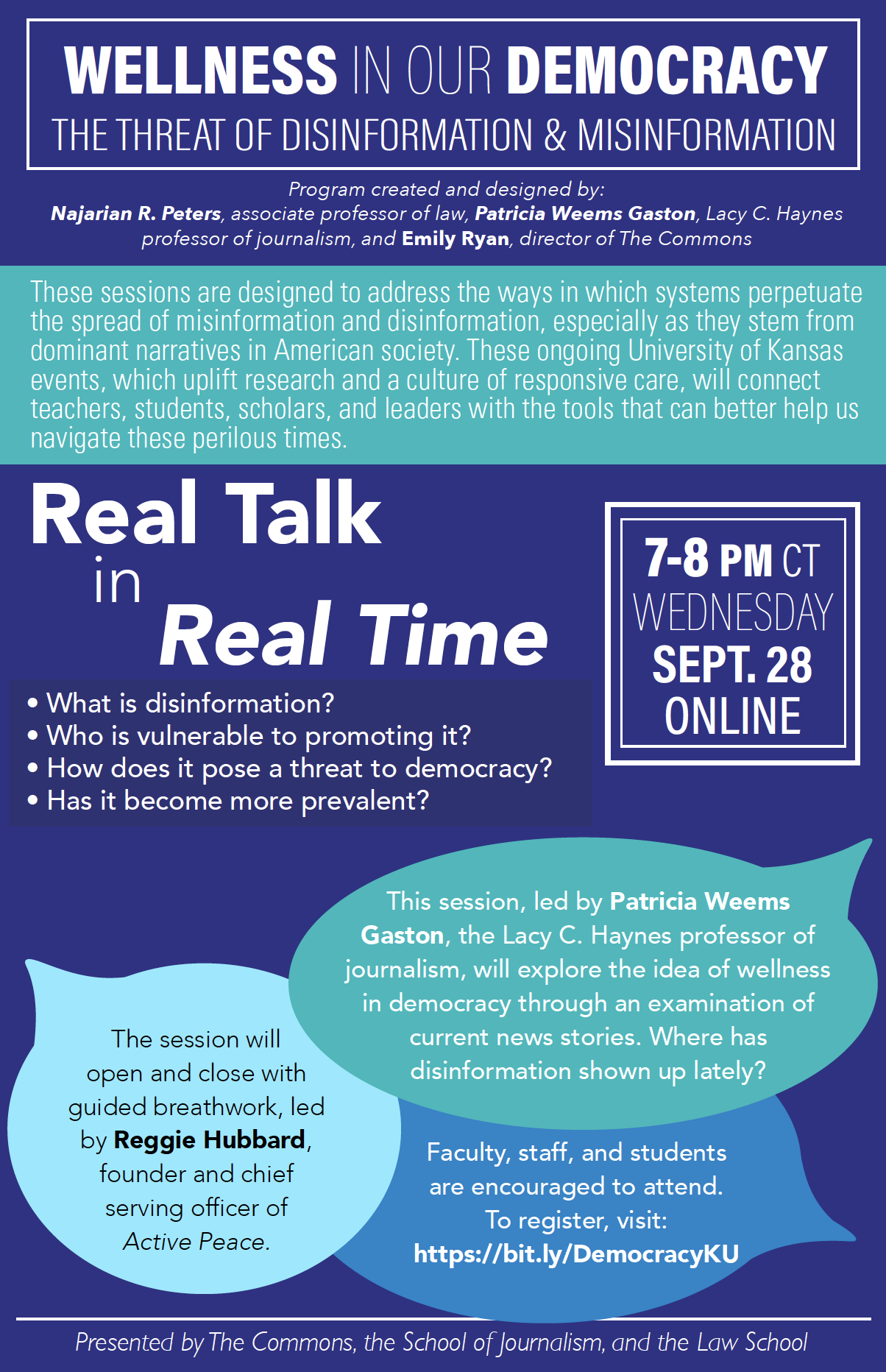 Wellness in our Democracy: The Threat of Disinformation and Misinformation
These sessions are designed to address the ways in which systems perpetuate the spread of misinformation and disinformation, especially as they stem from dominant narratives in American society. These ongoing University of Kansas events, which uplift research and a culture of responsive care, will connect teachers, students, scholars, and leaders with the tools that can better help us navigate these perilous times.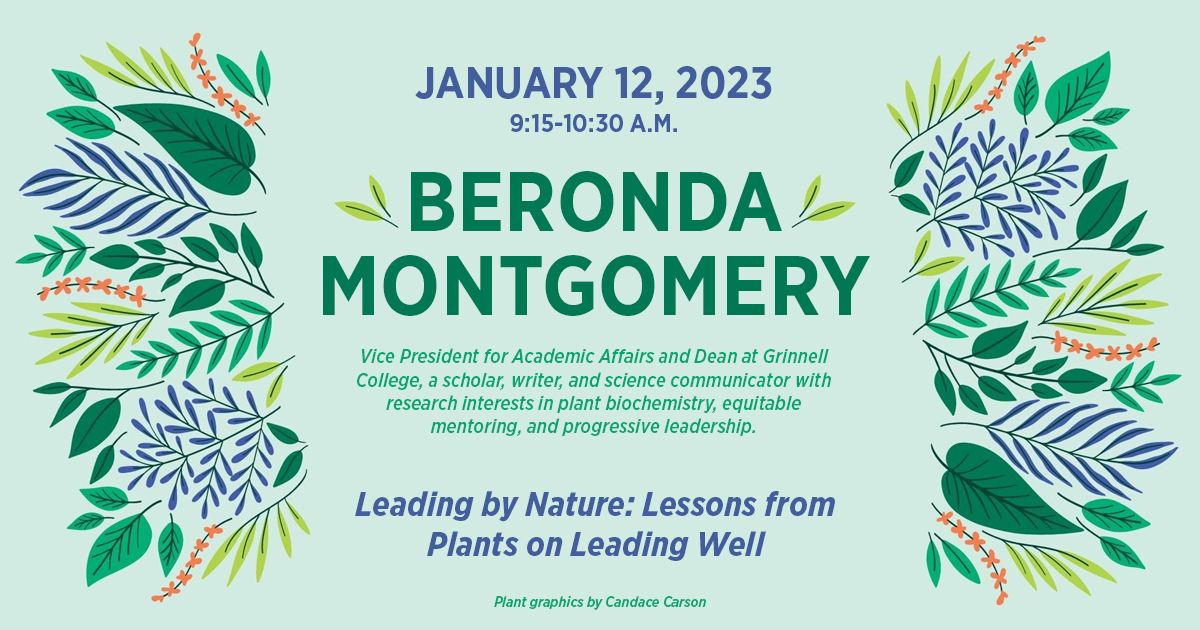 Engaged Leaders Speaker Series: Beronda Montgomery
The University of Kansas Libraries and The Commons invite you to an Engaged Leaders Speaker Series virtual presentation by Beronda Montgomery who will discuss her perspectives on leadership and cultivating a vision of purpose.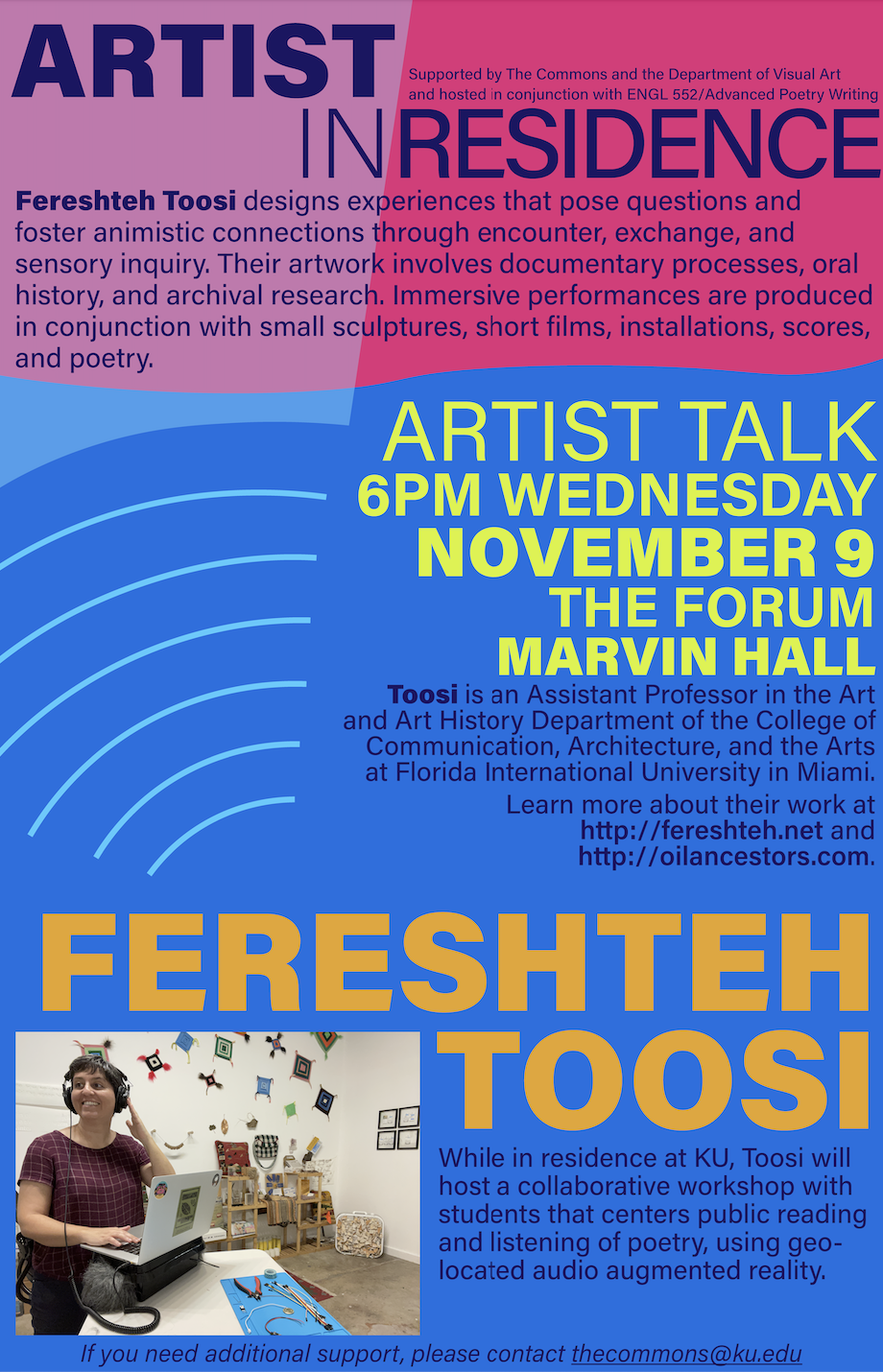 Artist Residency: Fereshteh Toosi
Fereshteh Toosi designs experiences that pose questions and foster animistic connections through encounter, exchange, and sensory inquiry. Their artwork involves documentary processes, oral history, and archival research. Immersive performances are produced in conjunction with small sculptures, short films, installations, scores, and poetry. While in residence at KU, Fereshteh Toosi will host a collaborative workshop with students that centers public reading and listening of poetry, using geolocated audio augmented reality.