Within this theme, we explore:
If you were to design the ideal University, for today and tomorrow, what would it look like?
How would it function?
What would it not be?
What is the Future University?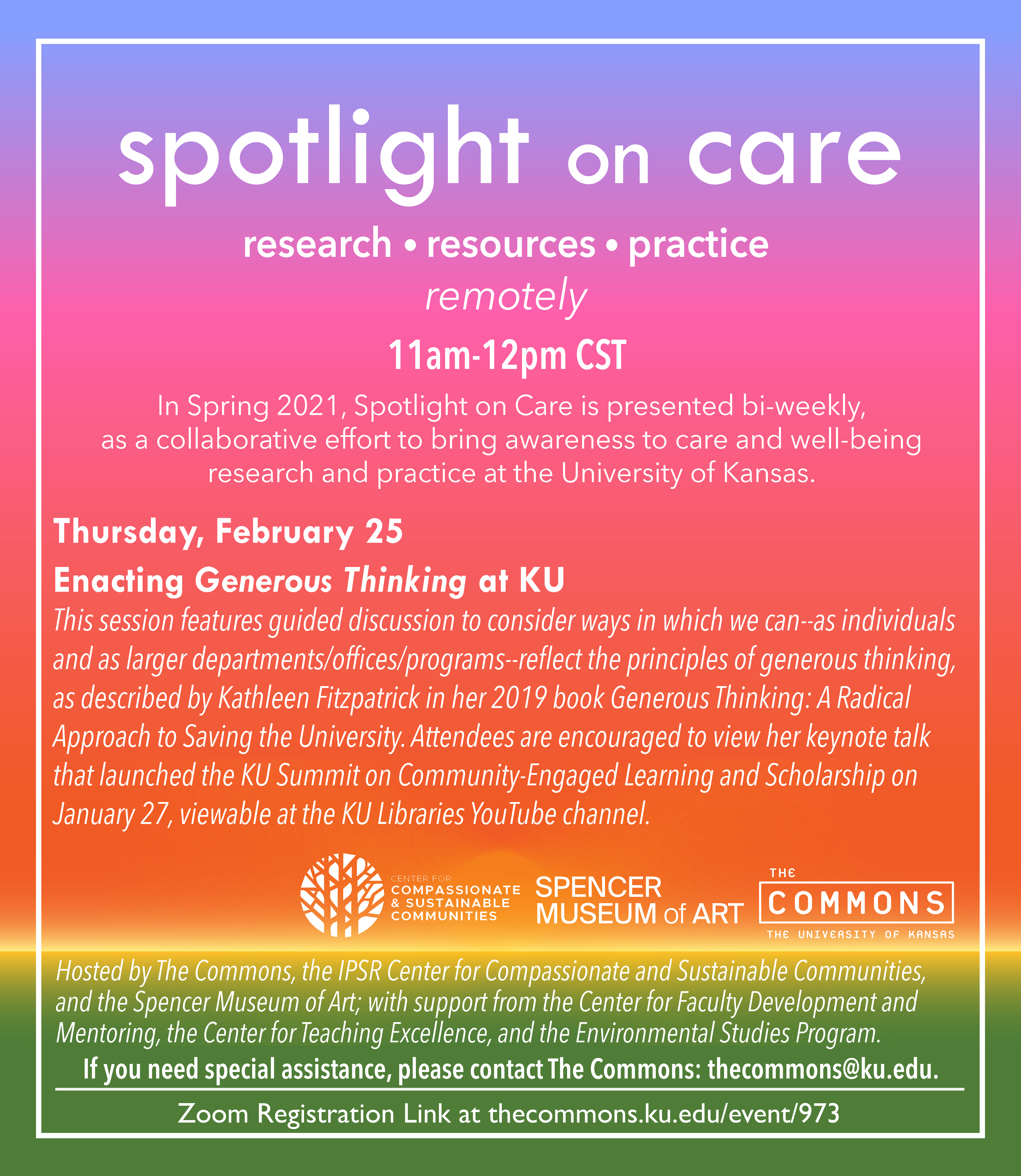 Spotlight on Care
Guided discussion to consider ways in which we can--as individuals and as larger departments/offices/programs--reflect the principles of generous thinking, as described by Kathleen Fitzpatrick in her 2019 book Generous Thinking: A Radical Approach to Saving the University.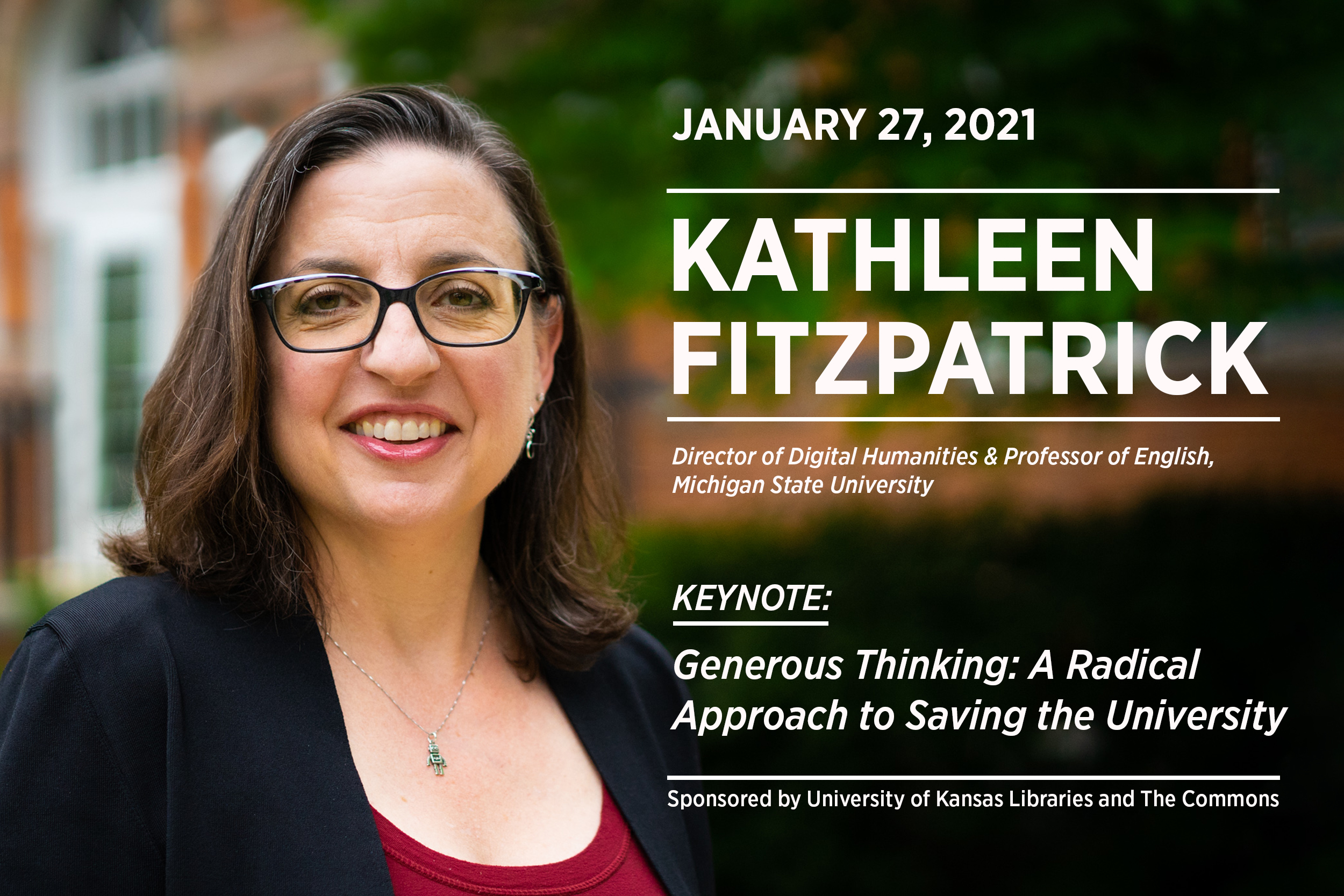 Kathleen Fitzpatrick
Kathleen Fitzpatrick, Director of Digital Humanities and Professor of English at Michigan State University, discusses her book, "Generous Thinking: A Radical Approach to Saving the University." Fitzpatrick urges academics to think critically, constructively, and generously — a mode of engagement that she describes as listening over speaking, community over individualism, and collaboration over competition.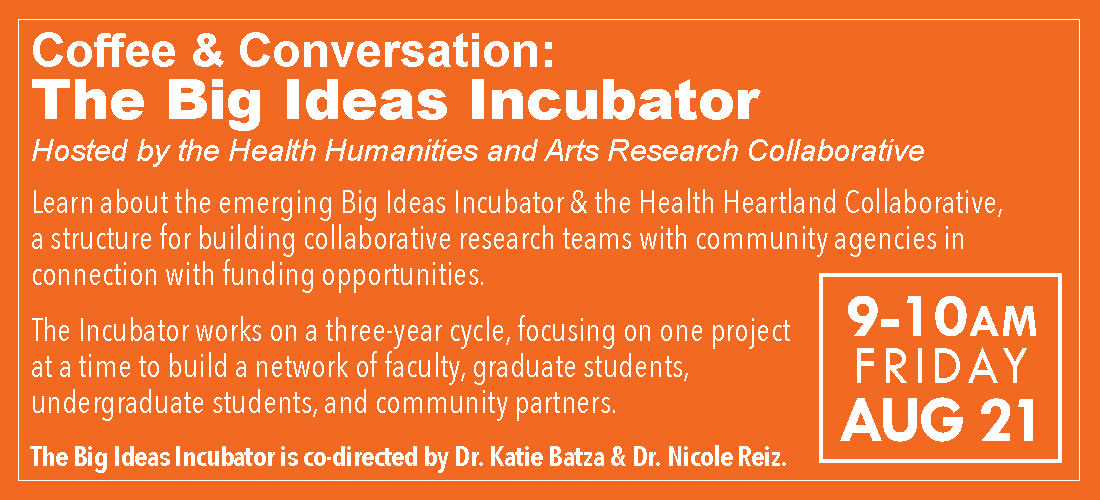 Big Ideas Incubator
Learn about the emerging Big Ideas Incubator & the Health Heartland Collaborative, a structure for building collaborative research teams with community agencies in connection with funding opportunities. The Incubator works on a three-year cycle, focusing on one project at a time to build a network of faculty, graduate students, undergraduate students, and community partners. The Big Ideas Incubator is co-directed by Dr. Katie Batza & Dr. Nicole Reiz.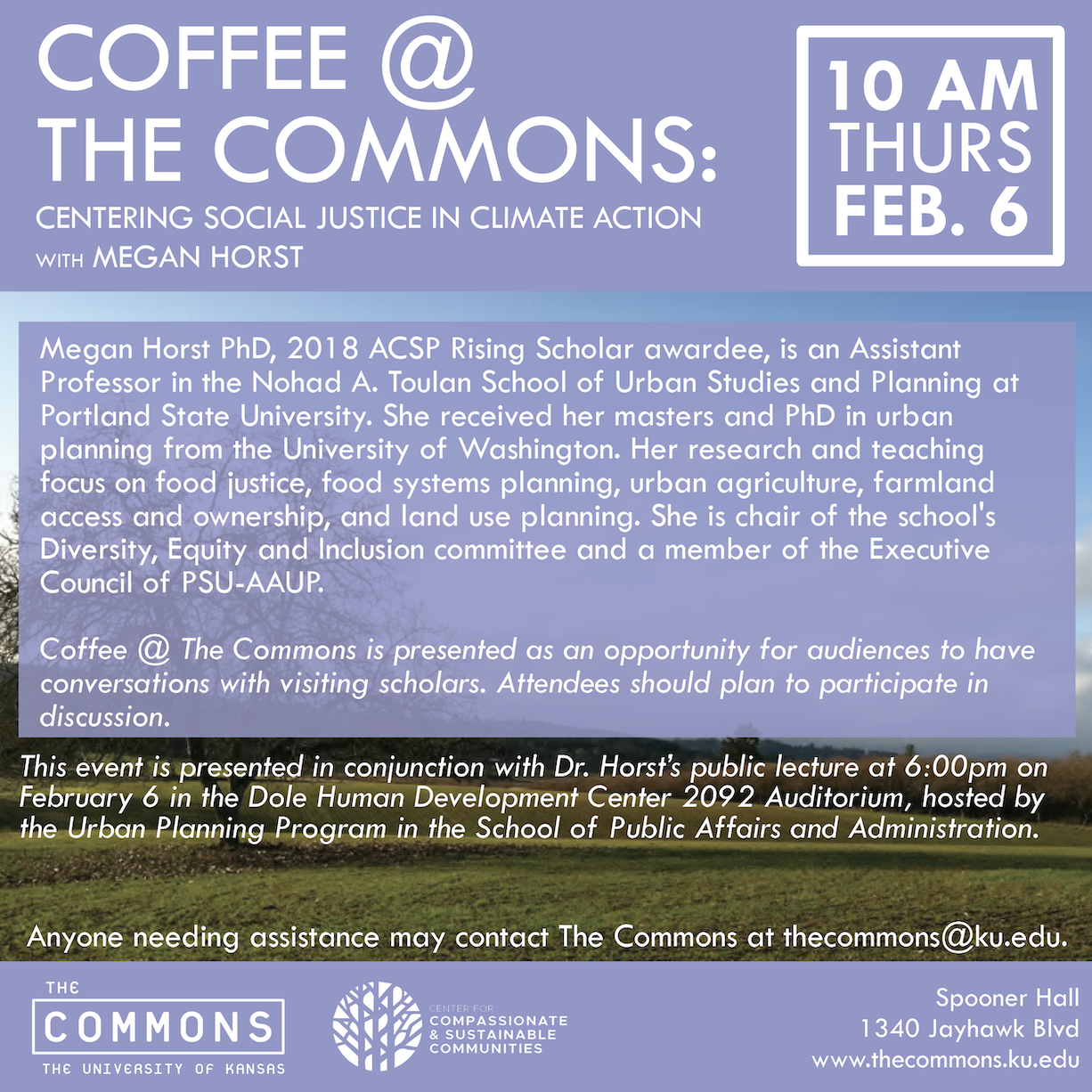 Centering Climate Justice
Dr. Megan Horst is a professor of Urban Studies and Planning at Portland State University. Her research centers the intersection of food systems and planning, with particular focus on public policy and planning and food justice. She works with sustainable food systems, farmland conservation, and access to resource lands.